False
The Therapeutic Goods Administration (TGA), part of the Australian Government Department of Health, is responsible for regulating therapeutic goods, including prescription medicines, vaccines, sunscreens, vitamins and minerals, medical devices, blood and blood products. It is not independent and impartial because it is largely funded by the industry it is charged with regulating.
Rather than conduct its own studies, the TGA relies on the brief, and often poorly conducted manufacturers' studies, which rarely use truly inert placebos for their control populations.
Also, vaccine safety testing does not follow test subjects more than a few days or weeks, thereby missing any long-term damage to the immune system, such as allergies, asthma, and autoimmune diseases that take much longer to appear. Therefore the safety of all vaccines is in question, since proper testing and long term follow up has not been done.
Conflicts of Interest
Robert Booy of the National Centre for Immunisation Research and Surveillance (NCIRS) is also a Director and Scientific Advisory Member of the industry-funded Immunisation Coalition, a significant part of the network influencing taxpayer-funded vaccination policy being sponsored by GlaxoSmithKline, Pfizer, CSL company Seqirus, Sanofi Pasteur, Roche and others, including Google.
Members of the Immunisation Coalition, particularly Booy, are often quoted in mainstream media articles supporting vaccine products without clearly disclosing that this is an industry-funded body.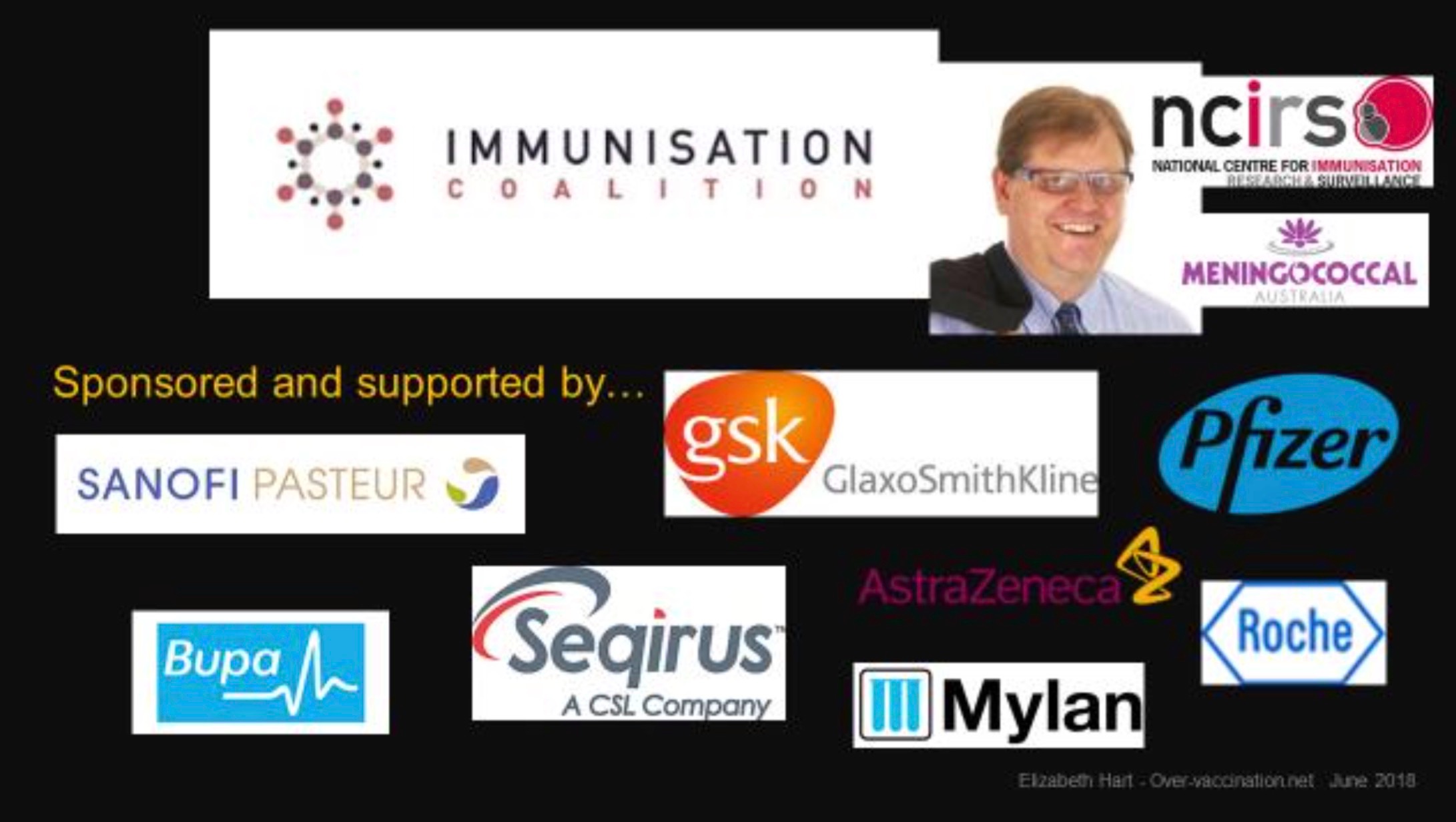 Images courtesy of Elizabeth Hart, 2018 Sydney Vaccination Conference presentation.