False
Richard Di Natale played an influential role in the senate hearing on the No Jab, No Pay bill that was inadequately vetted. In addition, pro-vaccination lobby groups, Friends of Science in Medicine and Stop the Australian Vaccination-risks Network (SAVN) exerted biased pressure.
Following the brief Senate hearing, the No Jab, No Pay law was enacted in January 2016, requiring compliance with the full childhood vaccination schedule in order to receive supplemental payments for low-income parents.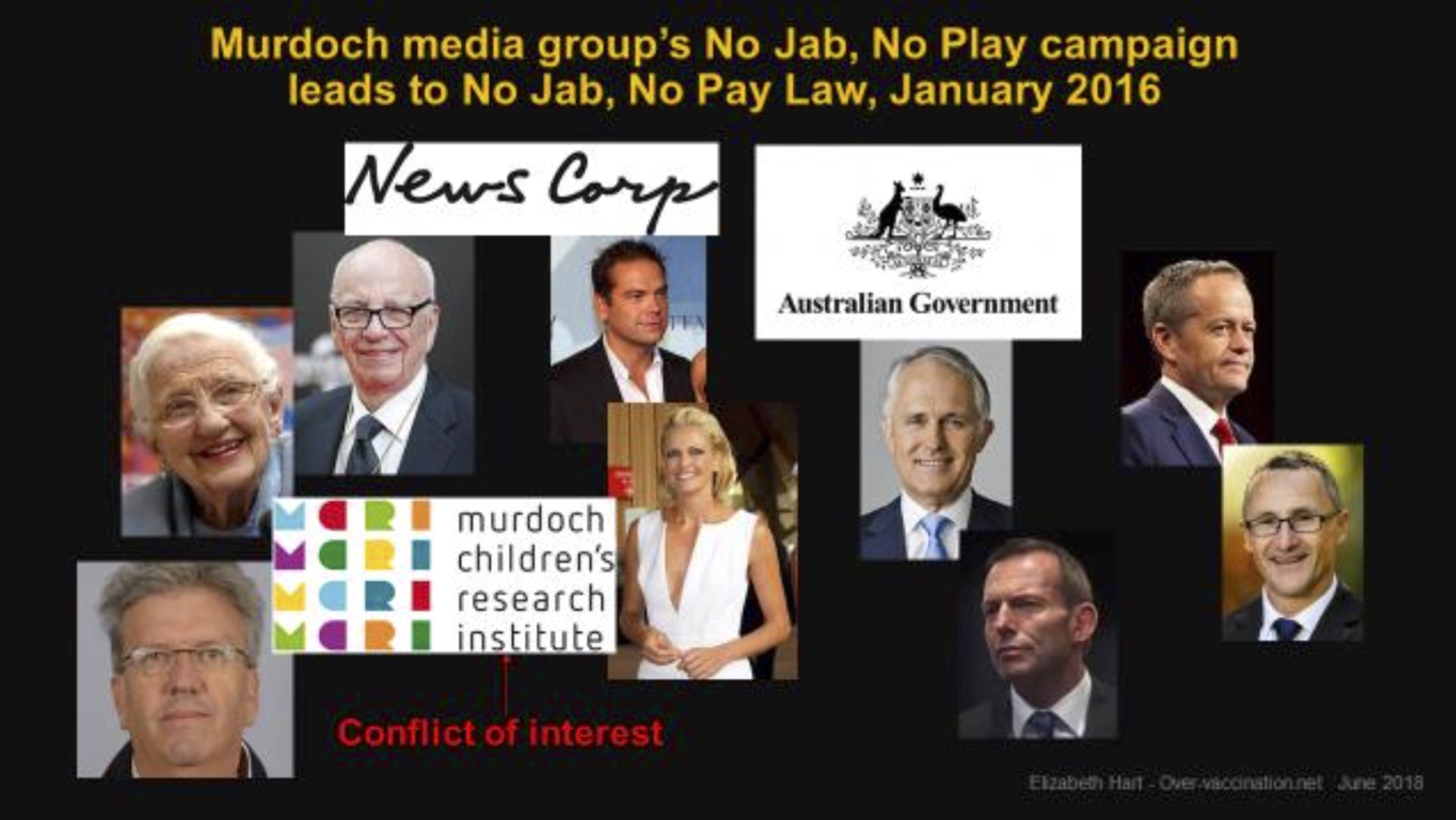 The international Murdoch media group, News Corp, headed by Rupert and Lachlan Murdoch, pursued a relentless media campaign for over two years in its Australian newspapers such as The Daily Telegraph, the Herald Sun, and others in order to enact the follow-up 2018 No Jab, No Play law. This now imposes fines on childcare centres that admit unvaccinated children.
The Murdoch Children's Research Institute promotes industry-funded vaccine research and development, which is funded by News Corp and their co-partner, Foxtel. Their 100+ newspapers promoted the bills, while simultaneously blocking publication of readers' valid concerns. In addition, they did not disclose this financial conflict of interest—violating News Corp's Editorial Code of Conduct and Standards of Business Conduct.
Images courtesy of Elizabeth Hart, 2018 Sydney Vaccination Conference presentation.