True
The National Immunisation Conference, held on alternate years by the Public Health Association of Australia, illustrates the cosy relationships between federal and state governments, policy influencers such as the National Centre for Immunisation Research and Surveillance (NCIRS), and the vaccine industry, eg, GlaxoSmithKline, Pfizer, Seqirus, and Sanofi Pasteur.
The Australian government's Department of Health was the principal sponsor of their 16th conference held in Adelaide in 2018 showcasing vaccine products, including the GlaxoSmithKline Bexsero meningococcal B vaccine. The South Australian government was also a principal partner in the conference.
Australian Health Minister, Greg Hunt, gave the opening address for this conference. Keynote speakers included the Australian government's former chief medical officer, Brendan Murphy, along with many other speakers from the conflicted network of organizations influencing vaccination policy.
Examples of captured federal regulatory and advisory bodies: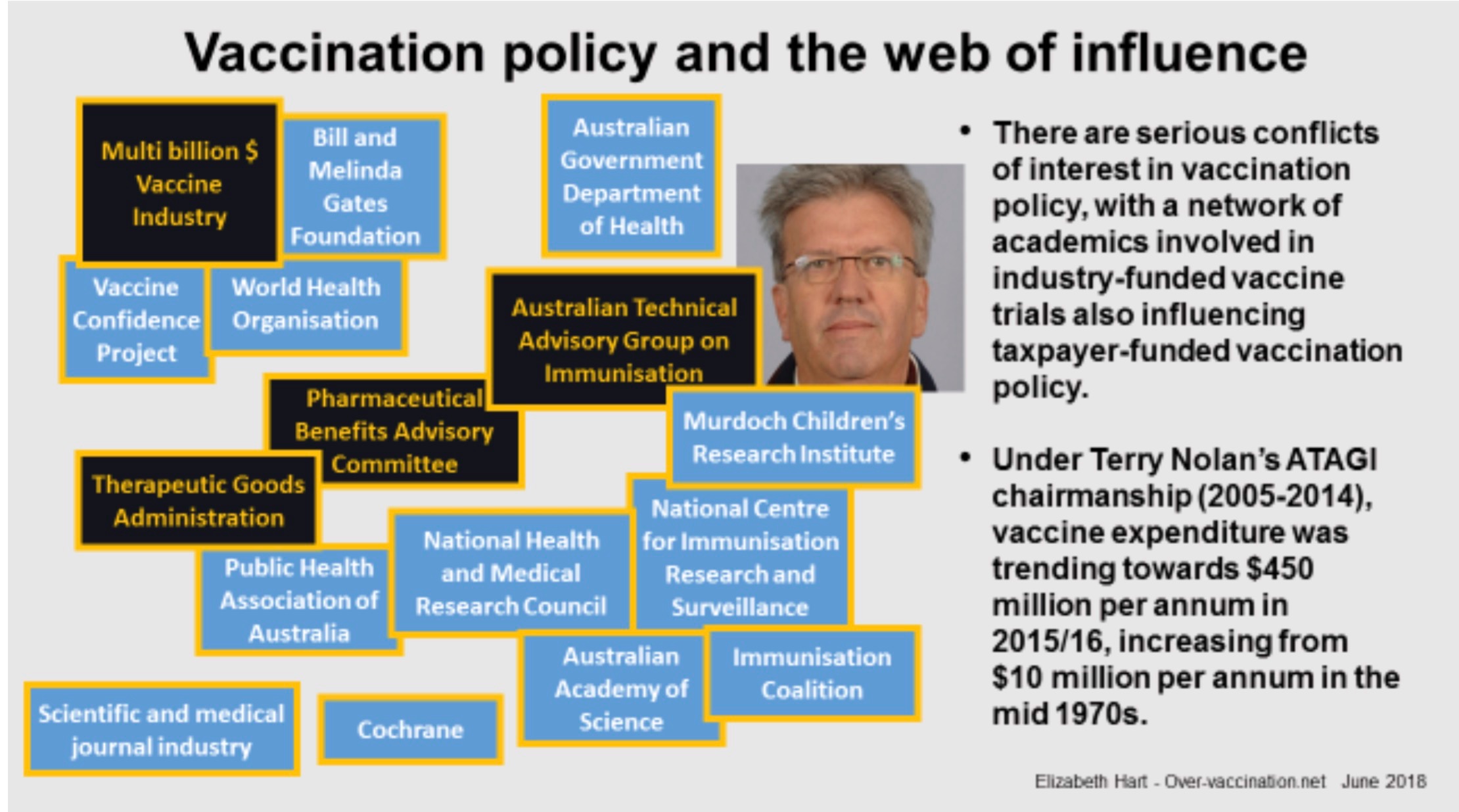 Associate Professor of International Criminology, Paddy Rawlinson's essay, Immunity and Impunity: Corruption in the State-Pharma Nexus, discusses the mandating of vaccine products in direct violation of the principle of informed consent. It also describes the suppression of discussion on the topic, which undermines freedom of speech.
Image courtesy of Elizabeth Hart, 2018 Sydney Vaccination Conference presentation.